CIRCLE OF ERO-/SURROGATION (2015)
E/S performances #6-15
The Erogate/Surrogate Performance Series, a long-term curatorial project mostly developed within the frame of the Month of Performance Art-Berlin, is an exploration of the direct and indirect ways we create with and each other as we attempt to re-locate art works into other bodies/sites/ecologies.
Erogation, a word which sadly has fallen into disuse, has its etymological roots in both the acts of giving and inquiring. Therefore, I define erogate performer as the one who offers, proposes a performance or line of research, thus setting it in motion. On the other hand, surrogation means putting into place of another, so a surrogate performer is one who carries, (per/trans)forms, and delivers a given inquiry. Finally, the corrogate performer is the one who brings erogates and surrogates together. The caretakergivergifter. The zookeeper. The curator. A corrogate is the E/S cycle's initial erogate and also functions as a second surrogate of sorts throughout the process.
For the closing edition of the platform, and in sharp contrast to the set-ups of the two previous years, the artists involved had not only been already co-laboring with and relying on each other for years, but also performed as both erogates and surrogates. In other words, each artist offered a piece for surrogation and received a piece to surrogate.
Ten distinct conversations coalesced into 10 different performances. In order to attend to the many direct and indirect ways this particular circle of friends and MPA-B co-labourers have been infusing and internalizing each other throughout the last years/months/weeks/days/hours, all documentation related to the projects, including the artists' and curator's notes, were made available to the public. In addition, a post-performances discussion took place.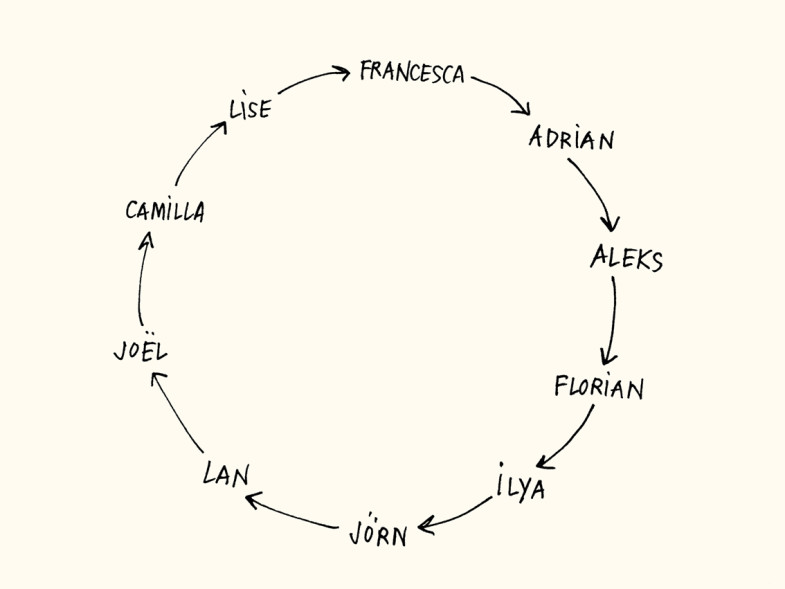 ***
Click on the thumbnails for more info on each project.
.

BEARWALK
A re-siting of Deerwalk
Surrogate: Jörn Burmester
*

MY LAST PERFORMANCE
Erogate: Jörn Burmester
Surrogate: Lan Hungh
*

BUY CLOTHES
Erogate: Lan Hungh
Surrogate: Joël Verwimp
*

THREE-DAY THERAPY FOR COMMUNICATION INFECTIONS
Erogate: Joël Verwimp
Surrogate: Camilla Graff Junior
*

NO MORE BEING QUIET
Lise Mignon's reply to Camilla Graff Junior's No More Being Quiet
*

I'VE NEVER WANTED TO
Francesca's take of Lise Mignon's I Always Wanted To
*

HOLIDAY INN: MEINBLAUING
A re-location of Un Apres-Midi Sur Le Sable
by The Oral Syndicate (Francesca et al)
Surrogate performers: Adrian Brun et al
*

HERMETIC CIRCLE
Erogation: Adrian Brun
Surrogation : Aleks Slota
*

TONGUE TIED
Erogate performer: Aleks Slota
Surrogate performer: Florian Feigl
*

LAUGHING
Erogate performer: Florian Feigl
Surrogate performer: Ilya Noé
*
In cooperation with: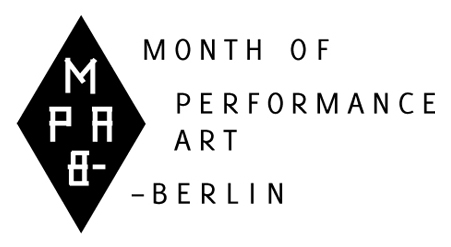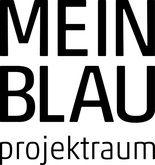 Special thanks: Adrian Brun, Jörn Burmester, Tristan Deschamps, Wanda Dubrau, Florian Feigl, Francesca, Camilla Graff Junior, Leon Heidenreich, Vincent Henaff, Anne Hölck, Leen Horsford, Lan Hungh, Lise Mignon, Aleks Slota, Oliver Staadt, Luca Ugolini, Joël Verwimp