pa·limp·sest noun from Greek palimpsestos "scraped again".
1 : a manuscript that has been re-used by first effacing the original text and then writing over it, often more than once. 2 : a collection of archaeological artifacts, ecofacts and materials that come together through accident, natural forces and/or human activity. 3 : a site with a mass of intercut features of different periods.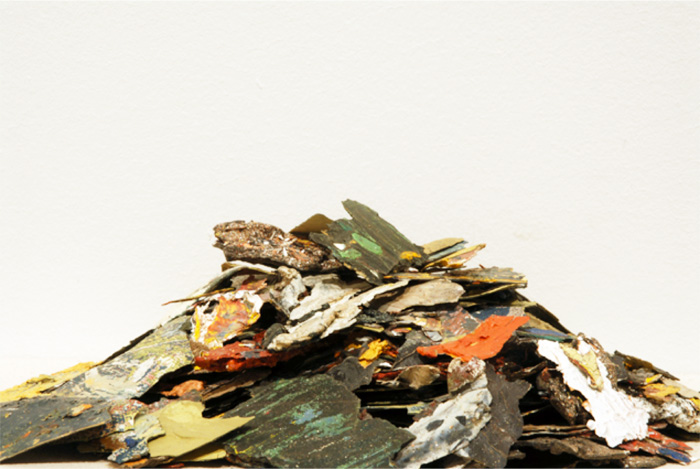 1. Hand painted text* on four recycled canvases.
[*Parcs Interiors. L'Obra de Set Despintors (Internal Natural Reserves. The Work of Seven Unpainters)" by Perejaume]
2. Detailed study a paint chip scraped off from one of the canvases.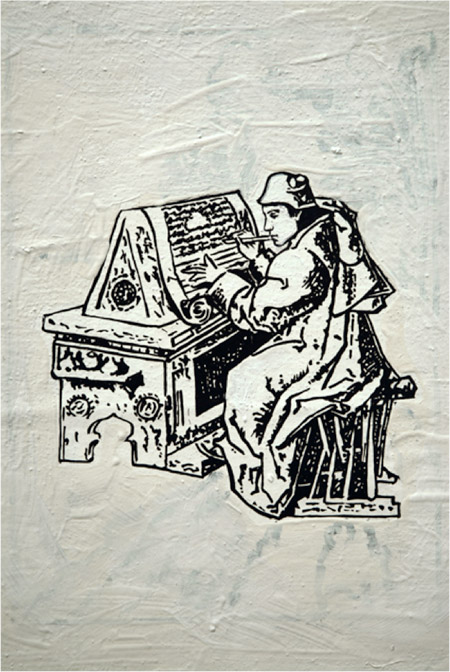 "These gorgeous paintings are indeed a record of exchanges but not among collectors or loved ones or museum curators. They are a record of Noe's engagement with herself over time. That is, these works have accompanied her on her perambulations around North America—she has traveled often and at great distance from her Mexican origins—as a cross between companions and chaperones. They have had many, many different surfaces on which she has worked for a decade or more —since undergraduate art school in fact. She always ends up scraping them over and starting again. The current iteration is a freehand-applied text in Catalan by a favorite artist and writer of Noe's acquaintance. It is a tour de force of manual control and surface effects." —Renny Pritikin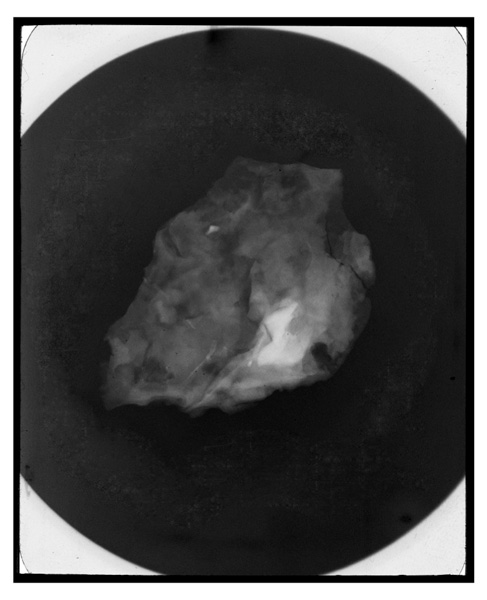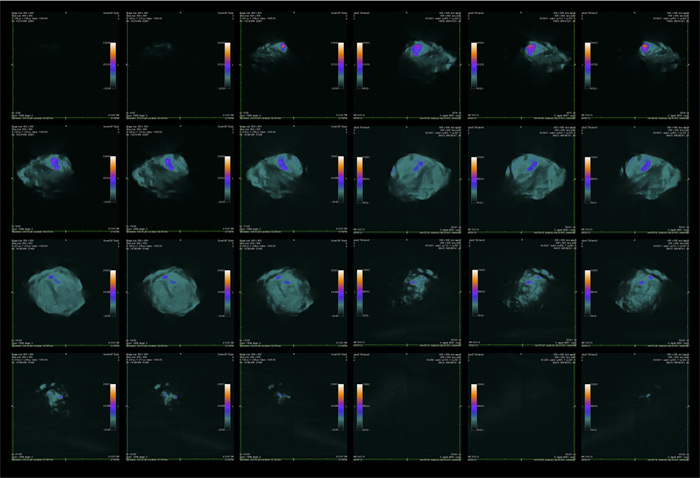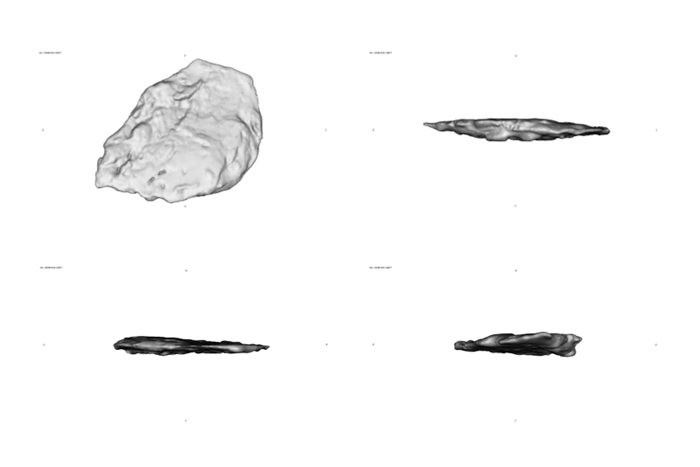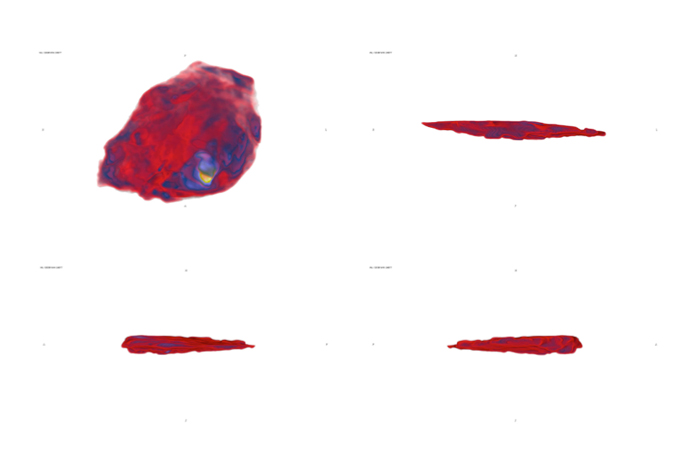 Palimpsests. The Archaeological Work of a Wandering Scribe. 1992-2006-...